Prom Flowers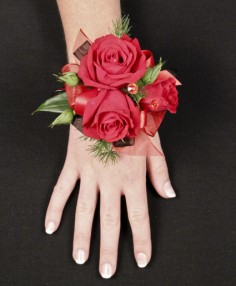 Corsages and Boutonnieres are for store PICKUP Only. Please specify ribbon color to match your dress in your description. You can come in to our shop to see all of our specialty wristlets! Some you can keep as a bracelet after the prom by removing the flowers giving you something special to remember your special night! When ordering prom flowers it's also helpful for us to see a picture of the dress or to have a color swatch to match with the flowers and ribbons.Please call us if you have any questions. Prices for wrist corsages range from $35-$40 depending on the type of flowers, wristlet, and gems used.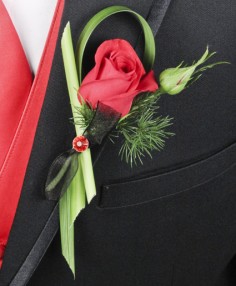 Don't forget the boutonniere! Sure, prom season is overwhelmed with all-things girl, but it's a big night for guys as well. HOPPER HILLS FLORAL & GIFTS in Victor can help you choose the right flower boutonniere for your special date. No matter what you're style or budget, we can help! Call or come in to order optional colors and custom boutonnieres. Website orders are for store PICKUP only!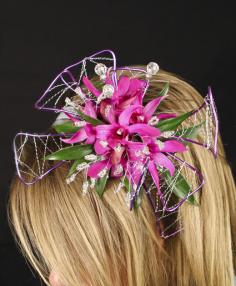 Take your prom style up a notch with a matching floral hairpiece to match your corsage. From classic roses, to funky feathers, let HOPPER HILLS FLORAL & GIFTS create something specifically for you!
Due to high order volume, Delivery is not available for prom flowers--please choose store pickup only.